Bowling center not spared impacts of COVID-19
An unused arcade game at Pick's Bowling Center on May 18, 2020 (Jeremy Weber/Daily Inter Lake).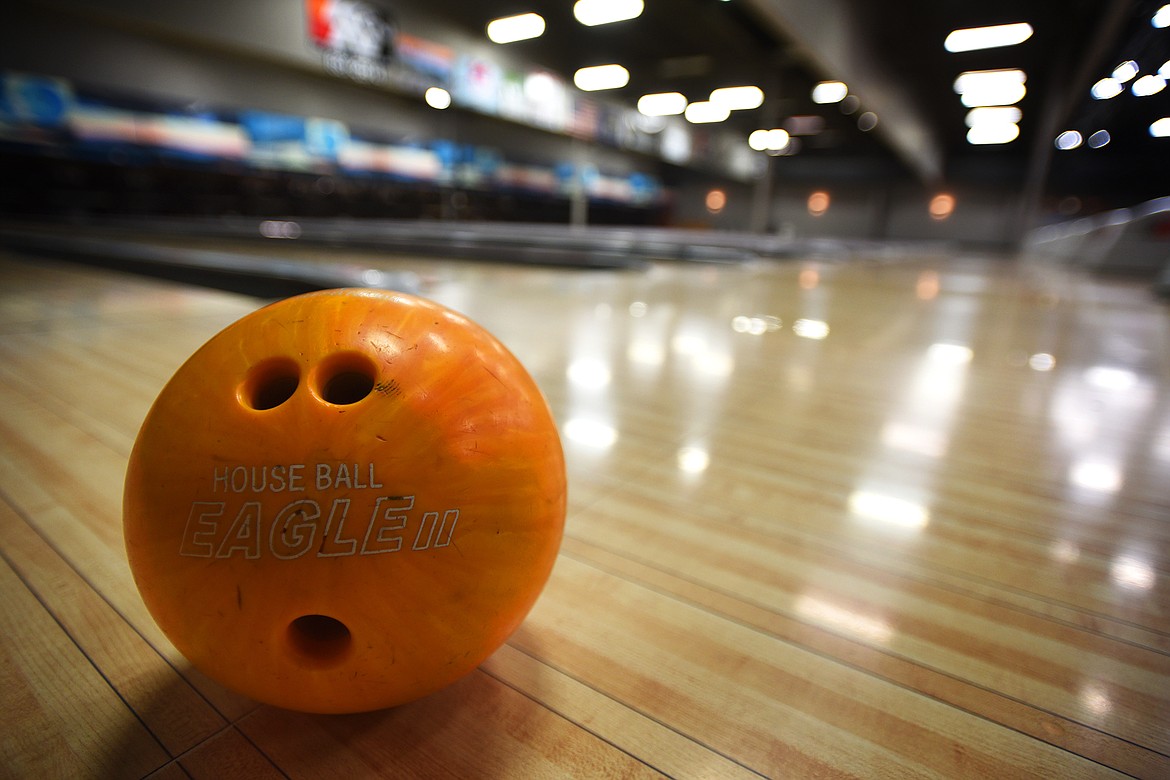 It's unclear when Pick's will be able to reopen the 20 lanes in the bowling center.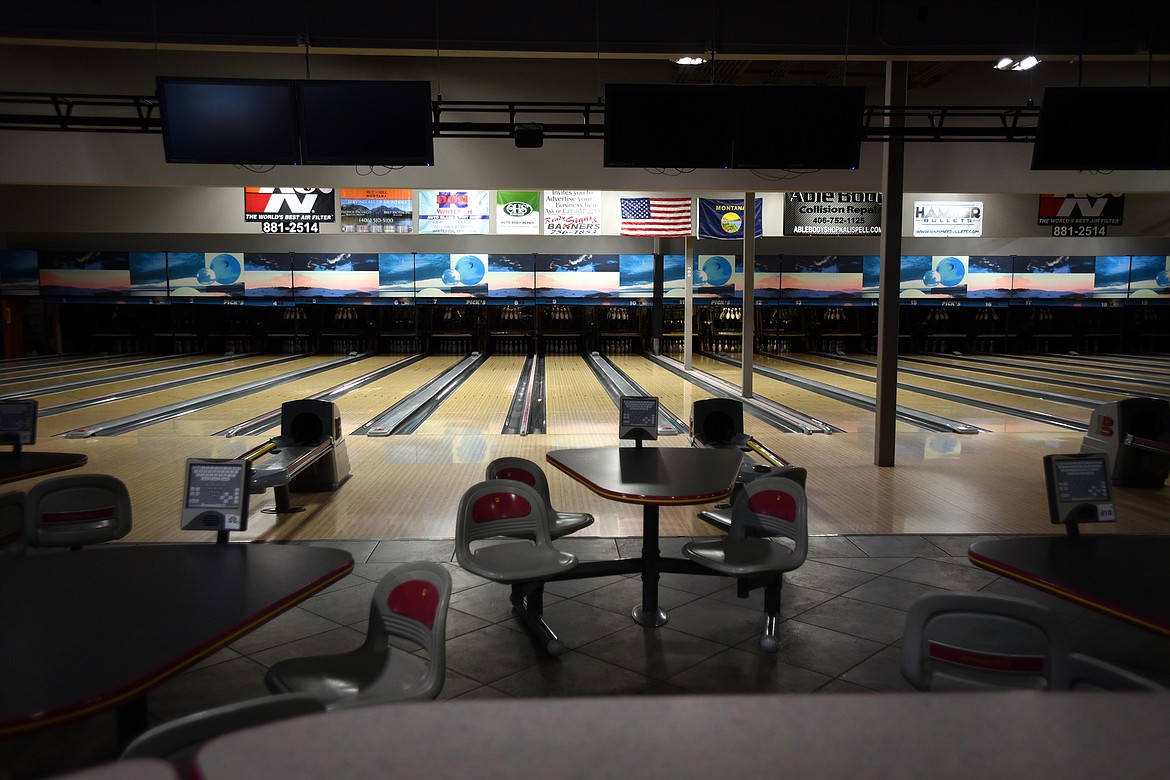 It's unclear when Pick's will be able to reopen the 20 lanes in the bowling center.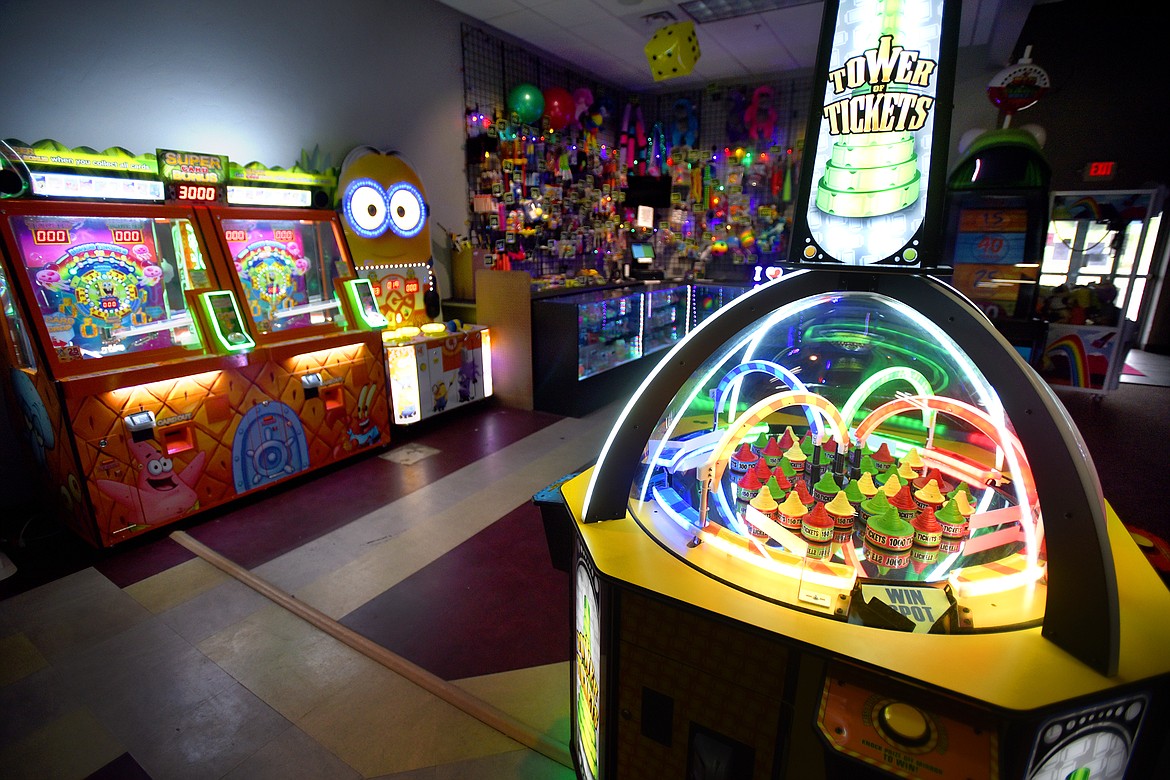 The brand-new arcade sits empty at Pick's Bowling Center on May 18.
Previous
Next
by
Bret Anne Serbin
|
May 20, 2020 1:18 PM
Bars, restaurants, gyms and movie theaters are starting to fill up again as people around the valley gradually venture out of their homes, but bowling centers continue to sit empty. Bowling alleys are included in phase 2 of Governor Steve Bullock's plan to reopen Montana following weeks-long closures due to COVID-19 and can open their doors as early as June 1. But for local centers like Pick's, dealing with the uncertainty was challenging, prior to Bullock's announcement of Phase 2 guidelines on May 19.
Diane Pickavance, who has run Pick's Bowling Center for 10 years, has been working on selling the establishment for almost a year now. After weeks of being completely closed per the governor's directive, she recently reopened the bar, restaurant and casino at Pick's.
"It's not worth it to even be open at this point," Pickavance lamented, prior to the release of the Phase 2 guidelines. She explained the cost to simply keep the lights on is currently far outweighing the small revenue coming in from a few restaurant customers in the evenings, even though all of her 12-person staff is currently out of work.
There are a few special circumstances that have put Pick's in a particularly difficult position throughout the pandemic. First and foremost, of course, is the continued closure of the main attraction at Pick's, the bowling lanes.
Even though Pickavance has diversified the center to include a bar, restaurant, casino and brand-new arcade, she said visitors almost exclusively come to bowl and stay to eat, drink or play the machines. Unlike bars or restaurants in the area, Pick's doesn't see much traffic from customers just looking for takeout meals or a chance to get out of the house.
"We're a different entity than casinos and bars," Pickavance explained, even though those components are still part of the bowling center.
But she said, "without the bowling … it's kind of a moot point … Everything kind of caters to that."
Unlike a lot of businesses in Bigfork and the valley in general, spring and summer tend to be the slower seasons at Pick's. Pickavance said the bowling center is much busier during the winter months while people are spending more time inside. The outlook is therefore even darker for the bowling alley than it might be for businesses like lodging or outfitters, which can expect a potential uptick in business in the coming summer months.
Pickavance said this uncertainty about the future is the worst part of pandemic situation for her and her business.
"Who knows when it's going to happen," she said.
She recognized, too, that Pick's location on Montana 82 isn't helping the bowling center attract a lot of traffic, especially at a time when more people are staying at home. "We're out of Bigfork a little bit," she acknowledged.
But she was nonetheless frustrated that her business hasn't been given the same opportunities as other institutions that were given the green light to get back to business in the first phase of the statewide reopening.
She felt like bowling centers have been left behind even though she didn't see how social distancing or sanitizing high touch surfaces would be any more difficult at a small bowling alley than a movie theater or a fitness facility. "We can go through the same precautions that everybody else is doing," she insisted. "And we're not a 100-lane center, we're 20 lanes."
She was especially frustrated because Pick's just added a brand-new arcade last year. This season was expected to be Pick's first summer with the arcade, which Pickavance said has been extremely popular so far.
Now, Pickavance has no idea when she'll finally be able to reopen the new attraction, which seems like an obvious potential breeding ground to spread germs.
"You can't control kids," she pointed out. She wondered what kinds of rules might eventually be passed down about safely operating arcades, and whether there might be requirements to hire a worker to monitor the area. All in all, she couldn't imagine an easy way to reopen that part of the business.
"It's going to be rough," she admitted.
With all of these challenges, Pickavance hopes a buyer will come along and take the reins at Pick's. Pickavance has been in the Bigfork bowling scene for 20 years, starting at the former alley that is now home to Flathead Lake Brewing Company before she built Pick's in 2008.
At this point, Pickavance — who works with two of her children and her mother at Pick's — is ready to take a step back from the bowling business.
"I'm ready for a new chapter," she said. "It's been a long time."
She'd like to see the property stay a bowling center in the future, but she said that choice will ultimately be up to the eventual buyer. "I'm hoping whoever purchases it keeps at as a bowling alley," she said. "It would kill me if they didn't." ■
Reporter Bret Anne Serbin may be reached at (406)-758-4459 or bserbin@dailyinterlake.com.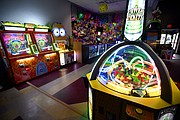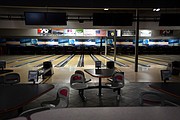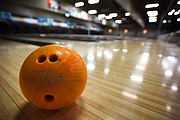 ---