Local farmers markets get underway with changes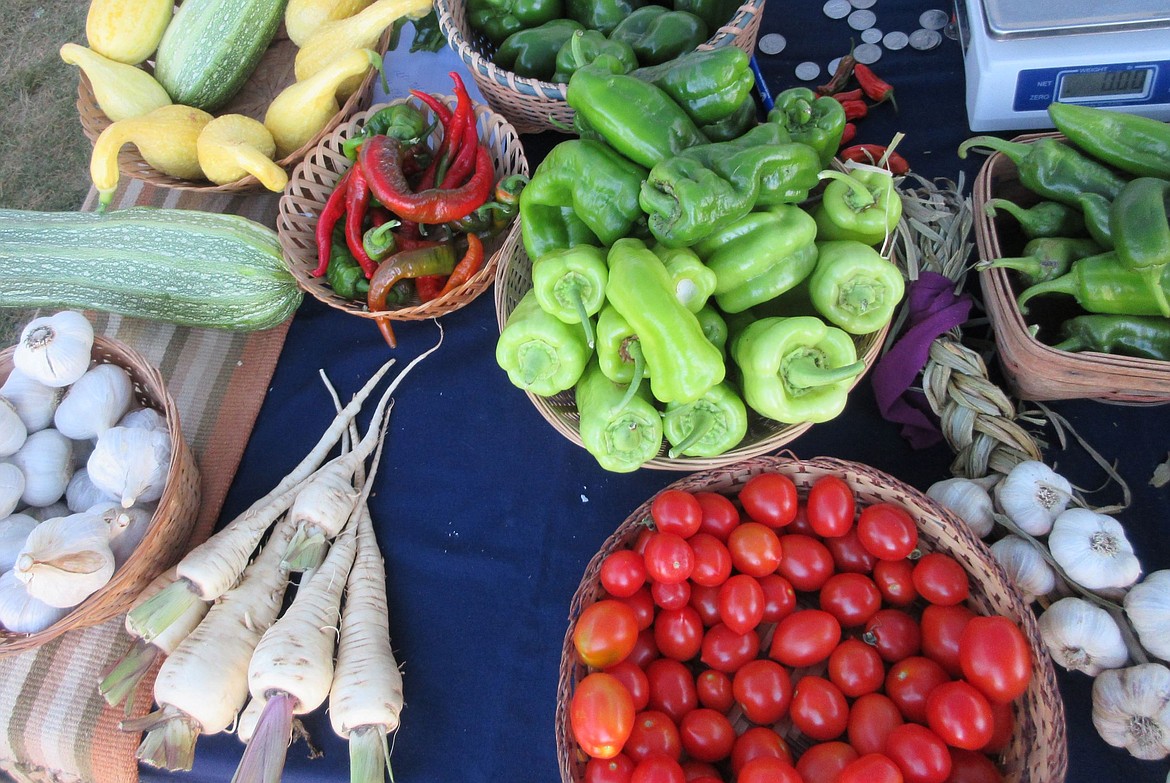 A selection of fresh produce at the Bigfork Farmers Market during summer 2019.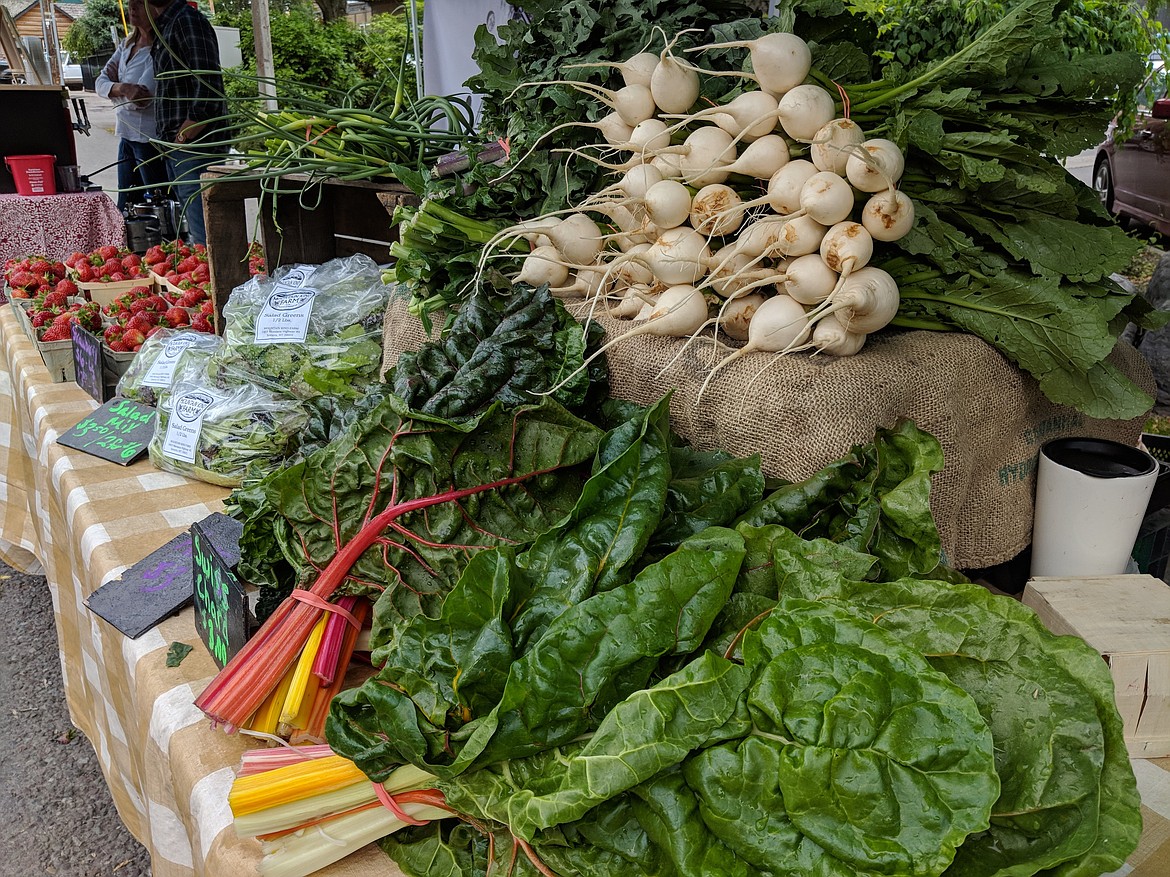 A vegetable display at the Bigfork Village Market during summer 2020.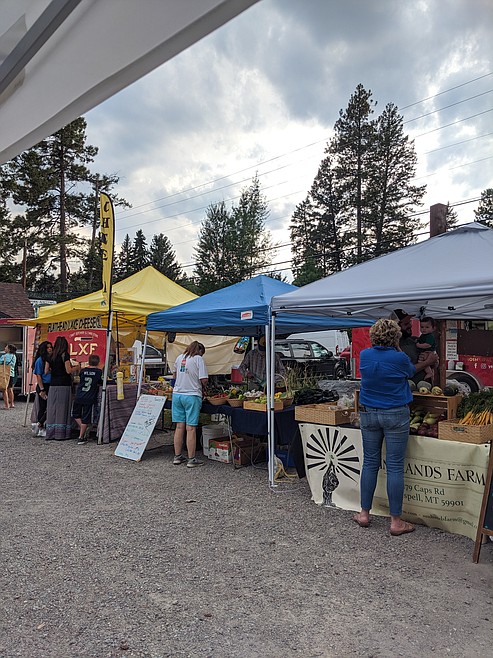 Shoppers check out their options at the Bigfork Village Market during summer 2020 (courtesy photos).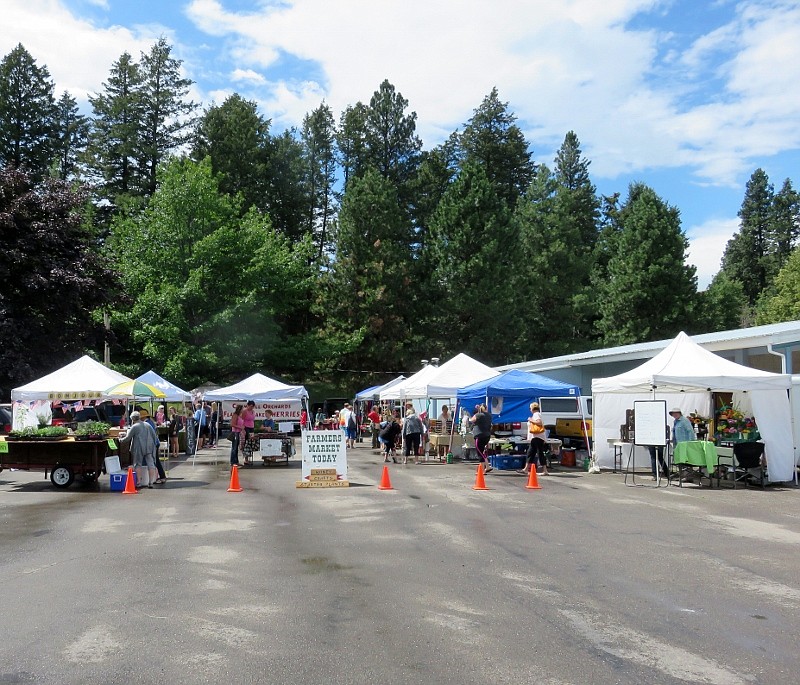 Vendors sell their wares at the Bigfork Farmers Market during summer 2019 (courtesy photos).
Previous
Next
by
Bret Anne Serbin
|
May 13, 2020 1:00 AM
Bigfork residents will soon be able to go to market as the town's two farmers markets reopen for the summer season, despite the COVID-19 pandemic. Farmers markets have been deemed essential under Governor Steve Bullock's Phase One Reopening Plan, as long as they follow state guidelines for sanitary measures.
The Bigfork Farmers Market Cooperative will open from 3 to 6 p.m. on May 13 and plans to continue every Wednesday evening at their new location near the Liquor Barn until Oct. 7.
The Bigfork Village Market will commence from 5 to 7:30 pm on June 1 at Lake Baked, the former site of Brookside Yard, and run every Monday evening until Sept. 28.
"We just feel like it's an important service to the community," explained Jenny Evans with the Bigfork Village Market, which started in downtown Bigfork in 2018. "We're willing to do the extra work to make sure we do it safely."
Evans recognized there will be an added workload at the start of this season in order to keep vendors and shoppers safe from the novel coronavirus, but she and the rest of the Village Market committee decided the market's role in the community was worth salvaging, even if they would have to make a few adjustments to keep it running this summer.
"Non-essential" market activities, including live music and free yoga classes, will be temporarily suspended as the market gets up and running. Evans anticipated these components of the event will be unavailable at least throughout the month of June.
Shoppers and vendors will also be asked to adhere to a variety of safety precautions, like standing on ground markings to keep people six feet apart, extra hand washing and hand sanitizing at stations throughout the market and refraining from touching or sampling products before buying them.
Evans anticipated this new normal will create a bit of an unusual experience at the market, but she also pointed out the outdoor setting gives the event a certain level of freedom and protection from spreading the virus. Plus, she noted that the Bigfork Village Market has become a "staple in the community" for local farmers, businesspeople and customers.
"There's a lot of support and excitement from community," Evans said, and added that the market's vendors are also "happy we're still supporting them."
Evans explained that the Bigfork Village Market usually caters mostly to locals during the first month and a half of the summer, so she wasn't too concerned about the impact that travel restrictions might have on the market. Even though Bigfork will likely notice fewer tourists in town this summer, Evans said, "We set it up to serve locals. For all of June and half of July it's only locals anyway."
But for her part, Bigfork Farmers Market Cooperative President Jamie Slivka predicted the tourist slump will "absolutely" affect the town's longest-running market. This summer, the market — which was incorporated in 2007 — relocated from the Bigfork VFW to the Liquor Barn to secure more space for the growing event, which now counts almost 15 vendors. In light of the changes with COVID-19, it looks like the need for space might not be quite as urgent as they anticipated.
Nonetheless, Slivka was optimistic for the upcoming season and hopeful that the market would be busy, but safe for everyone involved. She said they plan on implementing relatively strict safety measures and complying with all of the governor's guidelines.
In addition to encouraging six feet of social distancing between people at all times, they are also planning on spacing vendors' stations three to ten feet apart, facilitating a one-way flow of traffic with a separate designated entrance and exit, eliminating crowding and places to congregate and requiring everyone to wear face masks.
She acknowledged the cooperative "can't control" all of the visitors' behavior at the market, but she said, "hopefully people will follow guidelines."
She insisted, "We're excited to get started and looking forward to seeing everyone." ■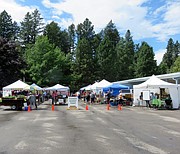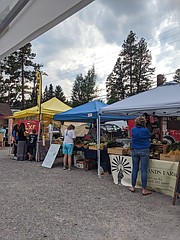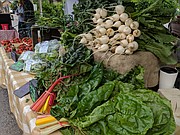 ---