Alleged hatchet assailant pleads not guilty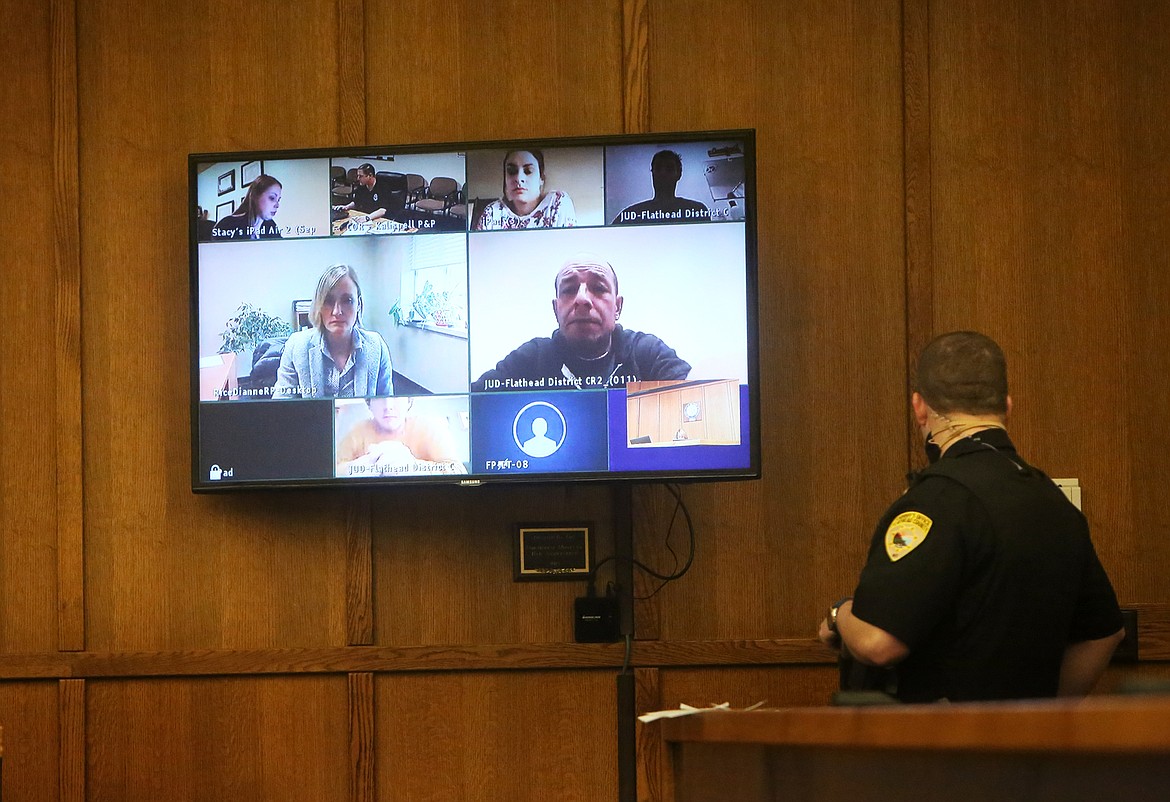 Robert Ryan Dury, 40, of Bigfork, appears by video for his arraignment in Flathead County District Court Thursday morning, May 7.
by
Scott Shindledecker
|
May 13, 2020 1:00 AM
Man who allegedly threw hatchet at woman pleads not guilty
A Bigfork man who allegedly threw a hatchet at a woman pleaded not guilty to felony assault with a weapon at his arraignment at Flathead County District Court. Robert Ryan Dury, 40, who appeared by video at the hearing, faces maximum penalties of 20 years in the state prison and a $50,000 fine if convicted of the offense.
Dury's charge stems from an April 14 incident on Springcreek Drive. Shortly before 8 p.m., Sergeant Eric Morrison with the Flathead County Sheriff's Office responded to investigate a report of an assault with a weapon. Sgt. Morrison spoke with the reporting party who alleged that she had been involved in an altercation with Dury outside a residence. She stated he threw a hatchet at her, which reportedly came within a foot of her face. Dury then repeatedly dared her to "call the cops" and spat on her, court documents show. Once the alleged victim contacted law enforcement, Dury reportedly fled the scene. Sgt. Morrison spoke with a minor who witnessed the altercation and corroborated the woman's story, having observed Dury throw the hatchet at her. A hatchet was later found lying in the yard, according to court documents. Dury was found walking a short distance away from the residence and appeared to be "impaired by alcohol," documents show.
An omnibus hearing is scheduled for 1:30 p.m. on July 15, followed by a pre-trial conference at 9:30 a.m. on Aug. 5. ■
---