Montana Dragon Boat Festival canceled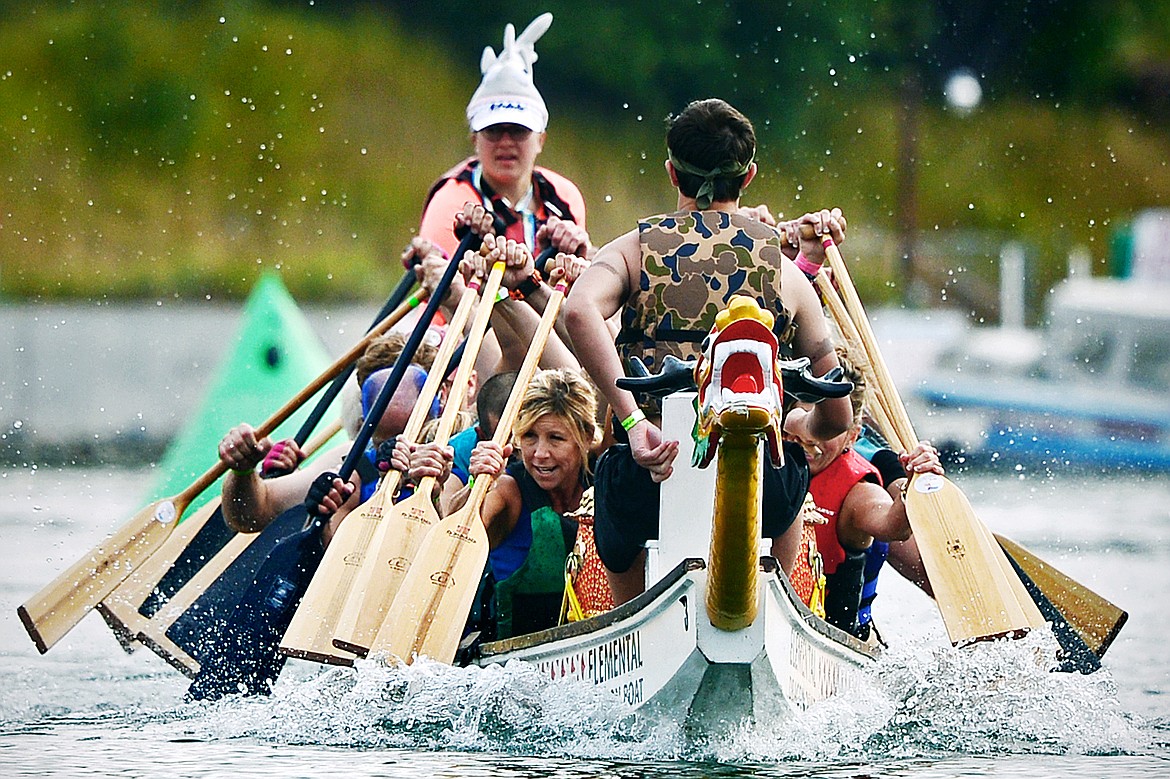 Members of Fa'asaulala paddle to the finish line at the 2019 Montana Dragon Boat Festival in Bigfork Bay on Saturday. (Casey Kreider/Daily Inter Lake)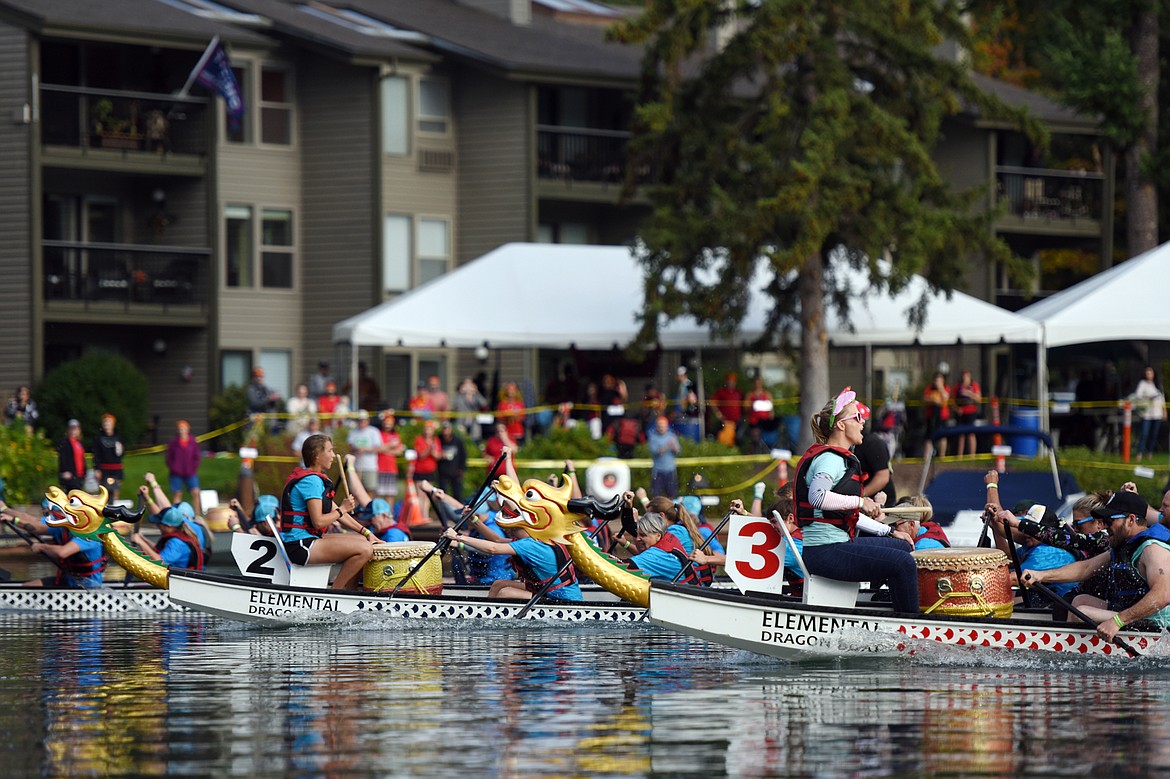 $ID/NormalParagraphStyle:The Aloha Paddlers and the Healing Dragons race toward the finish line in their heat at the 2019 Montana Dragon Boat Festival in Bigfork Bay in 2019.
Previous
Next
by
Bret Anne Serbin
|
June 17, 2020 1:00 AM
Montana Dragon Boat Festival canceled
If you catch a glimpse of something a little lizard-looking in Bigfork Bay this fall, it just might be the Flathead Lake Monster. The Montana Dragon Boat Festival won't be converging on Bigfork this year due to COVID-19, so any unusual sightings on Flathead Lake could be a sign of something even rarer than the 22-person boats used in the popular event.
"The Montana Dragon Boat Festival is canceled in the traditional sense," said Rebekah King, executive director of the Bigfork Chamber of Commerce, which organizes the event.
Last year, the weekend-long festival moved from Lakeside to Bigfork in search of calmer waters for the races. But travel restrictions and safety precautions for coronavirus have disrupted the plans to host the event again this upcoming September.
"This is definitely not the end of the Bigfork Dragon Boat Festival," King insisted. "We definitely want to have it here next year."
This year, however, King said the event organizers realized it would probably be difficult, impractical and potentially risky to host the large gathering, which attracted about 30 teams last year from all across the U.S. Participants come from far-flung locales like Philadelphia and California to take part in the event, and the Bigfork Chamber of Commerce partners with Elemental Dragon Boat, a Canadian organization, to put it on.
With restrictions in place for travel, especially internationally, and social distancing, which is hard to maintain in a 22-person boat, King and her Canadian counterparts reluctantly made the choice to cancel the event. But they haven't entirely given up on dragon-boating in Bigfork this season.
"We are looking for other ways to commemorate it safely," King stated. They have yet to settle on alternative plans, but they are thinking of possibly hosting a much smaller, shorter festival, a clinic for local teams, virtual races or a casual get-together for Montana teams.
There are still hopes to get dragon boats out onto the water in Bigfork Bay, because they want to keep the momentum going for the growing sport, particularly in Montana.
"It's disruptive to the sport, especially locally," lamented Alida Tinch, the current vice president of the Flathead Dragonflies Dragon Boat team that practices on Flathead Lake. "This makes life tough for us."
She expressed hope that the event organizers will be able to find some way to "keep it afloat."
The Dragonflies is a team of about 15 Flathead Valley boaters who practice throughout the summer on Flathead and Foys Lakes and compete in places such as Las Vegas and Lethbridge, Alberta, Canada. Tinch said the team is always looking for new members, and they still plan on practicing this summer, hopefully starting next month.
The Dragonflies work to introduce newbies to the unconventional activity, train local teams for the festival and maintain the equipment necessary to keep the club above water. The festival is typically their biggest funding source for the year, and Tinch was worried about paying expenses like boat insurance and storage fees without that revenue stream.
Nonetheless, Tinch pointed out, "we don't have to be on the dragon boat to be together." The team has plans to keep members connected with outings besides boating, and they are already looking forward to next season.
"We'll just start off next spring and keep the momentum for next year," she said.
Dawn Buettner with Elemental Dragon Boat had a similar outlook. "Everyone will be so excited to come back next year," she said.
She was well-aware of the challenges facing the group in their efforts to keep the sport going during the pandemic.
"With COVID-19 and state/federal rules, it drastically changes the festival and sport itself," she said. "Social distancing is not possible in a dragon boat," she pointed out.
But the Montana Dragon Boat Festival is only one of many races around the world that have been canceled due to the pandemic, so Buettner recognized the dragon-boating community is confronting similar challenges across the board. Since races far and wide are put on hold for now, they don't have to worry about participants jumping ship and heading off to other events.
"We're all in the same storm, trying to manage our own boats," she explained. "I just can't wait till we can safely pile into the same boat and race again." ■
To get involved with the Dragonflies team, email flatheaddragonflies@gmail.com.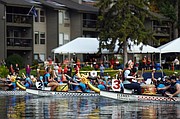 ---