Center awarded $166K grant for parking lot project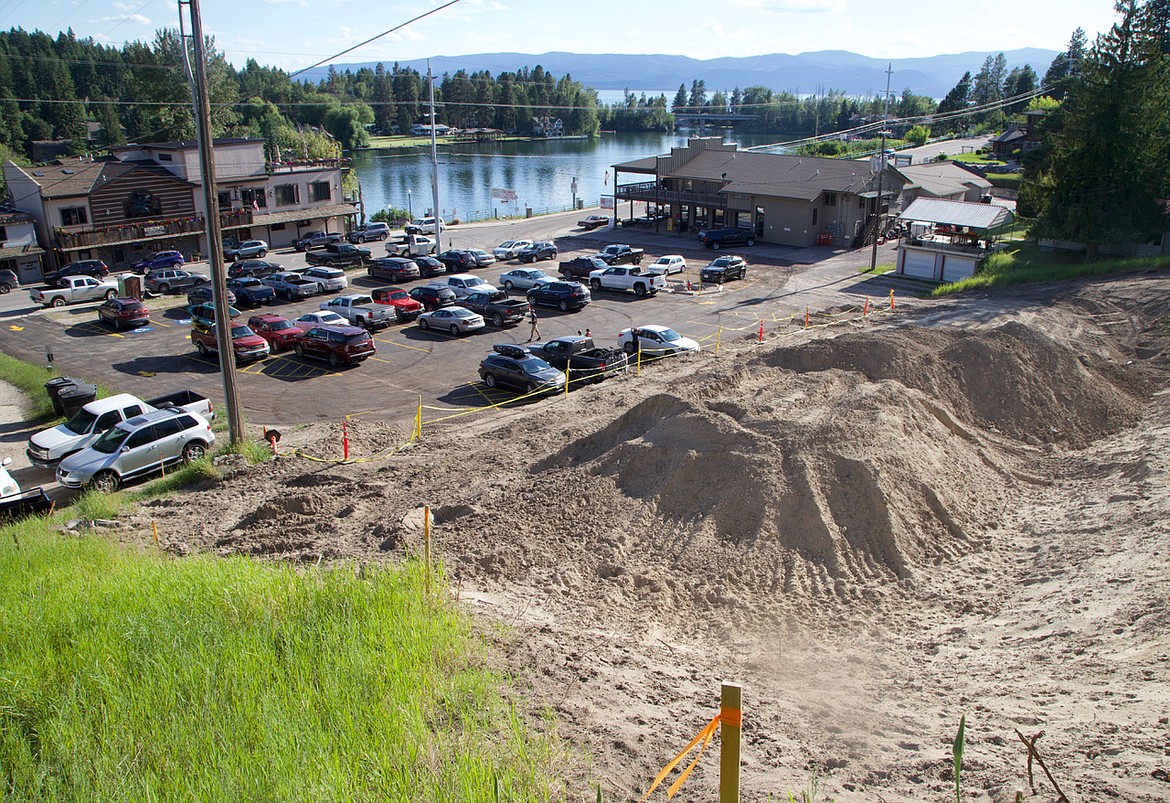 $ID/NormalParagraphStyle:Courtesy photo $ID/NormalParagraphStyle:The downtown Bigfork parking lot is pictured.
by
Bigfork Eagle
|
June 10, 2020 1:00 AM
The M.J. Murdock Charitable Trust has awarded a $166,000 grant to the Bigfork Center for the Performing Arts to build a much-needed parking lot in downtown Bigfork, the organization announced Monday, June 8. The lot is currently under construction and once complete, will provide 74 spaces.
"Groups like the Bigfork Center for the Performing Arts play a vital role in the vibrancy of any community, from helping drive economic growth to entertaining community members to helping bring local and regional culture to life. This is particularly true in rural communities where live performance and arts exhibition venues may be limited," said Steve Moore, executive director of the M.J. Murdock Charitable Trust. "We are grateful to play a small role in helping improve accessibility to the Bigfork Center for the Performing Arts and expanding access to their outstanding programming and performances."
The grant to Bigfork Center for the Performing Arts reflects the Murdock Trust's continued investment in the Pacific Northwest, having donated more than $1 billion to nonprofits that serve the Pacific Northwest since 1975. Since 2009, the Murdock Trust has awarded 259 grants from 147 grantees in Montana totaling $41 million.
"We're so grateful to the Murdock Trust for their support and recognition of our unique needs in Bigfork. It doesn't seem like it would be a problem in a rural area, but people were avoiding coming to performances at our theater, or visiting our shops, because there was simply no place to park," said Suzie Keenan, board member for the Bigfork Center for the Performing Arts Foundation. "We realized that the most impactful project we could do would be to build a parking lot."
The Center is a 435-seat theater venue for dance, music, film, theater, educational and civic events. The center is home to the Bigfork Summer Playhouse, the Bigfork Playhouse Children's Theatre and the Bigfork Community Players.
The parking lot is currently under construction at 355 Grand Drive, near the intersection of Grand Drive and Electric Avenue, and is only about a one-minute walk to the Center. The heavy equipment class at Flathead Valley Community College is also contributing their skills to the project.
"Their students have been doing the work for us," Keenan said. "It's become a classroom, basically, for Flathead Valley Community College."
The gravel portion of the lot is complete, but paving is delayed due to COVID-19. However, paved or not, the lot will be open this summer.
---