Teen with heart condition has ride of his life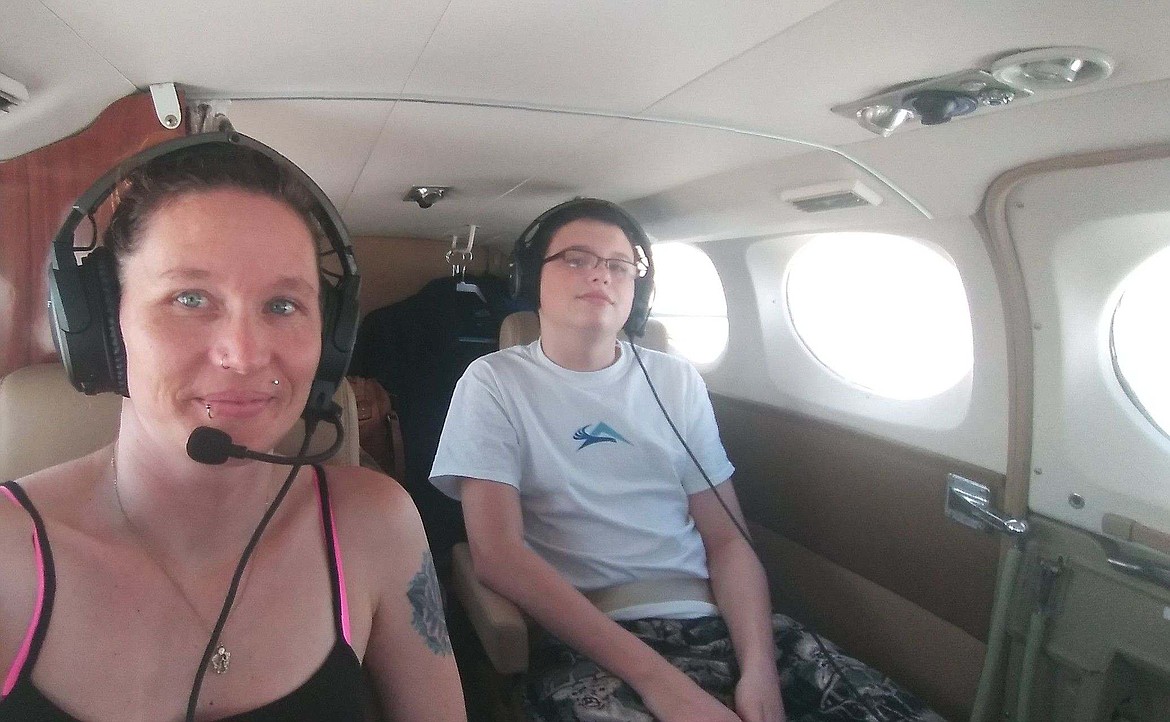 Courtesy photos Left: Orion Davis-Lower (right) and his mother, Crystal Lower (left) ride in a small plane provided by charity Angel Flight West to Davis-Lower's heart surgery in Denver. Above: The Cessna 414 provided by charity Angel Fight West that carried Orion Davis-Lower and his mother, Crystal Lower, from Bigfork for Davis-Lower's second heart surgery.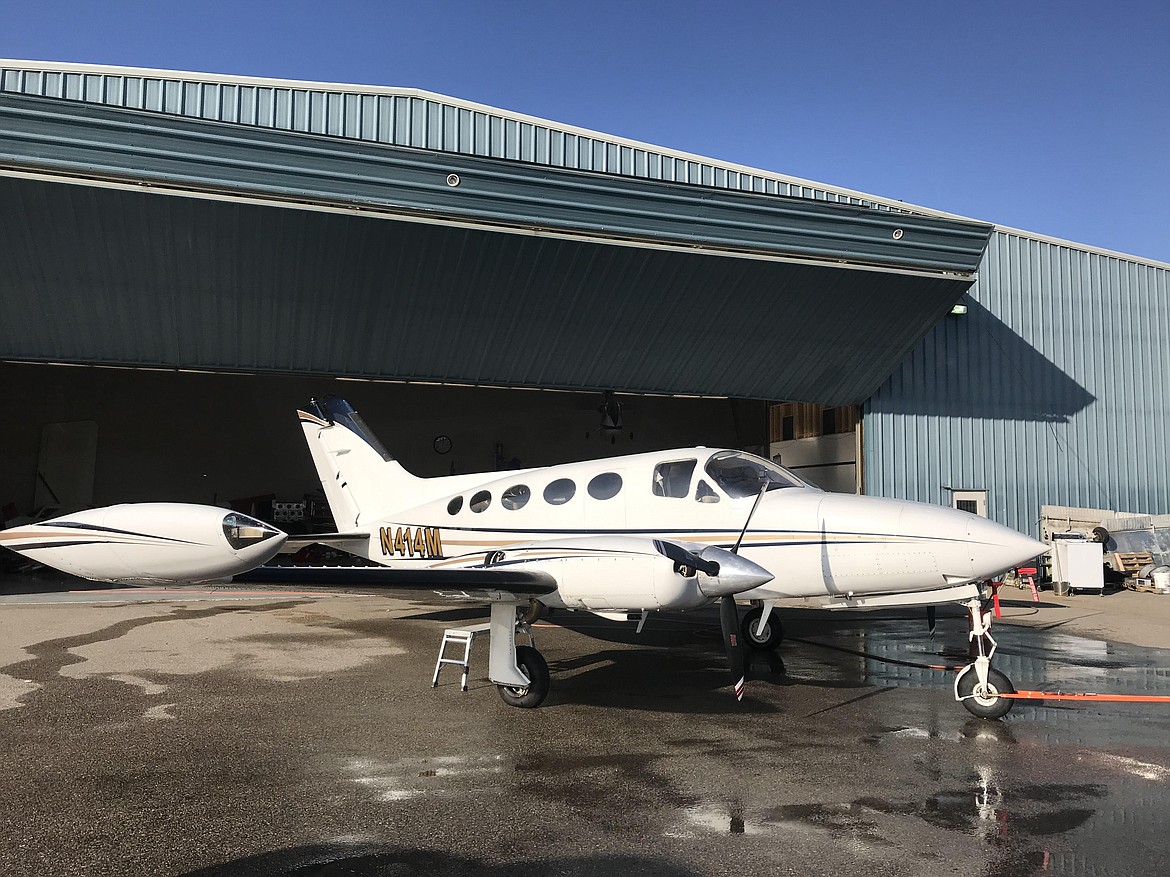 The Cessna 414 provided by charity Angel Fight West that carried Orion Davis-Lower and his mother, Crystal Lower, from Bigfork for Davis-Lower's second heart surgery.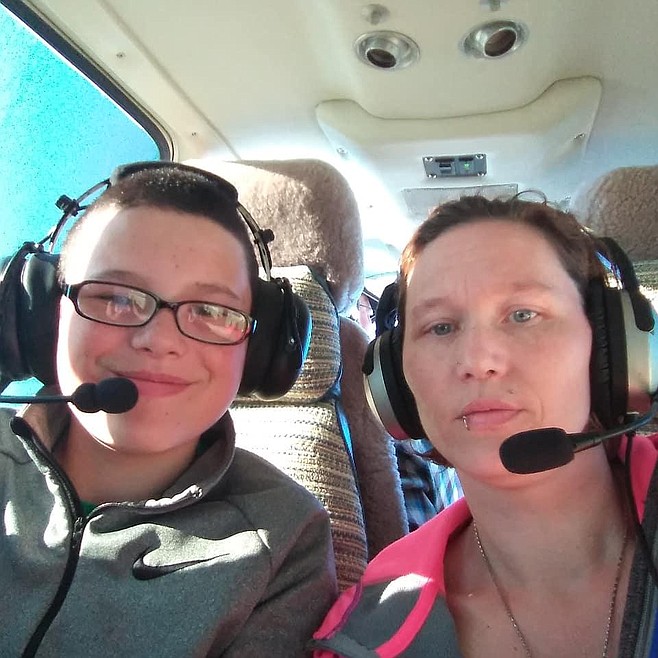 Orion Davis-Lower (left) and his mother, Crystal Lower (right) ride in a small plane provided by charity Angel Flight West to Davis-Lower's heart surgery in Denver. (courtesy photo).
Previous
Next
by
Bret Anne Serbin
|
July 17, 2020 8:44 AM
Fifteen-year-old Orion Davis-Lower was on cloud nine last month — literally. The local teenager was thrilled to fly on a small private plane from Bigfork to Denver, Colorado, even though the journey in a Cessna 414 aircraft was hardly a joyride. Davis-Lower and his mother, Crystal Lower, were flying to Aurora Children's Hospital for Davis-Lower's heart surgery — the teen's second operation in about a year to address his perplexing heart condition.
"My son absolutely loved both times," his mother said of the family's experience riding in small, private planes generously provided by the charity Angel Flight West. The organization uses a network of pilots across the Western U.S. to provide transportation for young patients whose health or resources prevent them from being able to travel to the hospital by car or commercial airline.
On June 24, a Wyoming volunteer pilot flew the mother-son duo to Casper, Wyoming, where they transferred planes to another volunteer aircraft for the last leg of their trip to Denver. They had previously made a similar journey in May 2019.
"Angel Flight's just flat out, all around amazing," Lower said. She got in touch with the charity through Davis-Lower's doctor at Rocky Mountain Heart and Lung in Kalispell when her son was first diagnosed with a heart condition in March, 2019.
For a little over a year, Davis-Lower has been living with ectopic atrial tachycardia, or EAT, a heart arrhythmia that causes his heart to beat much faster than a healthy heart rate. A healthy teen male would typically have a resting heart rate in the range of 60 to 100 beats per minute; Davis-Lower's heart rate has climbed as high as 180 beats per minute.
While he isn't in immediate danger, the condition gives him discomfort, particularly chest pains. Since his heart is working overtime, doctors believe he could be in need of a heart transplant by the time he's 30.
The cause of Davis-Lower's condition is still unknown, even though his team has attempted to investigate an array of potential factors. "We've explored every avenue," said Lower. "We're stumped."
She said the best guess is that he inherited the condition from his paternal side of the family, although he isn't in touch with his father in order to find out for sure.
Davis-Lower has tried out four different medications to bring down his heartrate, but since they haven't found one that has helped him get out of the dangerously-high heartrate range, he decided to try surgery last spring.
"We couldn't afford to fly or even drive out of state," explained Lower, who works full-time at the Your Turn Convenience Stop on the corner of Montana 35 and Montana 83, north of Bigfork.
Angel Flight West therefore provided free transportation for Davis-Lower and his mother to fly to the hospital in Colorado, and during the first trip, Davis-Lower even had the chance to fly the plane for about 20 minutes.
It was the ride of a lifetime for Davis-Lower, although neither of the surgeries have been successful in alleviating his EAT. Lower reported they might need to try another surgery down the line to try to get the condition under control.
For now, Lower said, "we're managing it."
She described her son as "pretty much a typical teenager" who loves to play X-box and spend time in the outdoors near his Bigfork home. His latest interest is kayaking, and Lower said her goal for the summer is to track down a pair of kayaks so the two of them can get out onto Flathead Lake. According to his doctor, kayaking is a great activity option for Davis-Lower, since his heart can use the fresh air and moderate exercise.
The biggest issue, Lower said, is finding the time to go on these adventures with her son. Lower is her son's only caretaker, but she works eight to nine hours a day at the gas station, leaving little time for the two of them to venture out together.
Given her son's health, Lower isn't comfortable with him going out on his own.
"I want to make sure he's okay," she insisted.
The COVID-19 outbreak has also made life even harder for the family. In addition to his heart troubles, Davis-Lower deals with a lung condition and exercise-induced asthma, creating a perfect storm of risk factors for the novel coronavirus. Lower said her son was "immediately on lockdown" when the outbreak first came to the Flathead Valley, and it's been a rough few months for him quarantining alone at home.

Staying at home has been particularly difficult for Davis-Lower because his home is in a state of partial-construction.
"The roof leaks. The walls are not [fully] up," Lower related, and they don't have the resources to fix these issues for the time being.
Since the family has had such good experiences with the altruism of Angel Flight, Lower is hopeful that members of the local community might be able to help them put the finishing touches on the house. She said she's on the lookout for generous and handy neighbors who would be willing to help out.
And despite these hardships, she and her son remain positive. Lower's mantra is: "if you think my hands are full, you should see my heart."
Davis-Lower has clearly inherited that outlook from his mother.
"He's known around Woods Bay and Bigfork as a gentleman," Lower said, for his polite insistence on calling his elders "sir" and "ma'am," doing chores for his elderly neighbors while refusing their offers of reimbursement, and helping his mom out with their turtle rescue mission to rehab and release turtles that have been hit by cars throughout the valley.
"It's the little things he does that just melt my heart," Lower said as she rattled off the many ways Davis-Lower stays optimistic and connected to his community, even with his health challenges. "He's an amazing little boy." ■
Reporter Bret Anne Serbin may be reached at (406)-758-4459 or bserbin@dailyinterlake.com.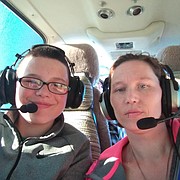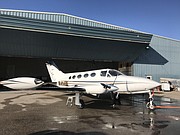 ---